We help entrepreneurs make a difference in the world and create online businesses that stand out and pay-off.
100% Craftswomanship.
100% Holistic.
100% German Quality.
SocialEmu makes you stand out online – with impressive websites, visible Google search ranking, engaging search engine ads, and great social media marketing results. Everything SocialEmu does is 100% crafts(wo)manship, 100% holistic and 100% German quality.
Empowering entrepreneurs feel confident and strong in their digital skin is something what SocialEmu is particularly passionate about. No one has energy or money to waste. This is why SocialEmu believes in outspoken, straightforward communication, efficient processes and comprehensible digital marketing strategies. Always.
Last but not least, a culture of giving back is crucial for us. Nothing makes us more excited than using our skills and resources to increase prosperity, aliveness and well-being on the planet. So with every digital service you purchase, SocialEmu lends $25 to help people in need and other self-starters create a better life for themselves, their families and their communities in the poorest countries in the world (more info: www.kiva.org).
Go backstage
Especially Special
Services

Web Design
SocialEmu's creates design driven websites that are 100% focussed on delivering traffic and results. You get a fast-loading, responsive website based on a professional WordPress theme customised to your specific needs.
You're in very safe hands if you want an impressive website that (#1) grabs a visitor's attention and (#2) doesn't let go, and  also (#3) coverts.

SEO & SEM
Your website doesn't rank good in Google? SocialEmu gets your website discovered by optimising your pages for search engines. It isn't magic, it's only technic. Solid, proven SEO strategies with both users and search engines in mind will make your site visible. The goal is getting your website ranking for relevant keywords on the top 3 search engine results. Want to try paid search? No prob. SocialEmu loves SEM.

Social Media Marketing
Social media is the digital word of mouth. SocialEmu creates engaging content across multiple platforms, helping you build the foundation for authentic social connections and connect your target audience to your brand. Today's talk is all about follows, comments, shares, likes, tweets, retweets, adds, pins, posts, votes and mentions – thankfully, SocialEmu is fluent in social.
Difference Matters
4 reasons why working with SocialEmu makes you happy
SocialEmu is driven by purpose and guides your business by asking the right 'why' questions: Why do you run a blog? Why do you grow a list? Why are you doing anything that you're supposed to be doing? Understanding the purpose of marketing is essential to succeed in business. SocialEmu always asks why and helps you save time and money by not doing tasks that aren't aligned with your business' goals and are less effective in bringing great results.
SocialEmu is a sole trader business, so your business will receive personal dedication, hassle free consultation and one-on-one communication. You'll know every website, content or online marketing strategy is crafted by a flexible, strategic marketer who is ahead of the digital curve, loves to think differently and takes ownership of deliverables and outcomes. SocialEmu is dedicated to marketing your business to get you the image and results you need and deserve.
SocialEmu designs simple, effective and creative websites at a cost you can afford without compromising the professionalism of your website. It knows what makes a great site and includes all of the important features to ensure you get the best no matter what your budget is. SocialEmu's aim is to help startups and SMBs get started – not only with perfectly working 'killer' websites, but also with marketing services at affordable prices to suit almost all project scopes and budgets.
Gottlieb Daimler's motto "The best or nothing at all" isn't an unrealistic objective. It isn't an elite view, reserved only for those who can afford 'S-Class' living. Rather, it is the table stakes that get us all into the game. It is also the mindset of SocialEmu. It implies SocialEmu's ever-present desire to pursue excellence by bringing the "A" game to what it does. SocialEmu hones its craft and refines the approach it takes each and every day to deliver a better product to the client. 
Crucially important
The 6 Core Values of SocialEmu
Question Assumptions
True problem solving questions everything, even your own bias.
Think Deeply
Good design considers the task and thinking outside the box.
Design Is Everywhere
Everything in our life is designed and is the driving force.
Progress
SocialEmu pushes for perfection, but never at the expense of progress.
Details, Details
Whether you're working with pixels or words, details will make the difference.
Integrity
Say what you mean. Work hard regardless of who is or isn't watching.
It's not magic. Really.
How your ideas become reality online
Congratulations! You have a great idea. You and this idea, you've got plans. But how do you turn your idea into reality? We all know that one of the hardest things to do in life is to go for it and take the first step to making it happen. With SocialEmu you definitely don't need magic to make your ideas a reality. SocialEmu follows a simple four steps strategic process that combines digital marketing, creative thinking and analytics to turn your idea into reality:

listen
DISCOVERY
Questionnaire – Observe – Understand – Consultation – Brainstorm – Research – Written Estimate

create
DESIGN
Design Concepts – Concept Presentation – Revisions – Final Concept Approval

implement
DEVELOP
Application of Design – Branding Guidelines – Wireframe – Customisation

deliver
DEPLOY
Quality Check – Usability Testing – Launch – Assessments – Ongoing Support
Unity is strength...

When there is teamwork
and collaboration,
wonderful things
can be achieved.
Mattie Stepanek
Let's talk.
Testimonials
What people say about SocialEmu
'Incredibly energetic' is the phrase that comes to mind when I think about Maren. She exceeded the objectives of the role as social media marketing manager working with my company's public relations team as a permanent employee.
In either role as a team member or in a manager position, Maren earns my highest recommendation.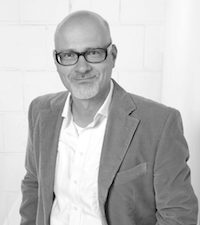 KAI LEONHARDT
GENERAL MANAGER, PUBLIC FOOTPRINT GMBH
I had the pleasure of working with Maren for two years in a PR agency, collaborating on several project teams.
I was particularly impressed by Maren's ability to handle even the most challenging B2B clients - effortlessly. That skill often takes years to develop among customer service professionals, but it seemed to come perfectly natural to her.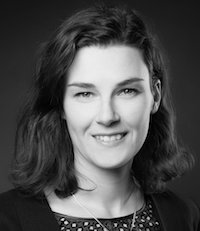 SANDRA KIRSCHBAUM
FORMER COLLEAGUE, JP|KOM GmbH
Maren has been working for our PR agency as a freelance social media and online marketing manager since she relocated to Australia in 2017. Before that, she was permanently employed with us in Germany.
During her time abroad, she has already successfully completed several social media and online marketing projects flawlessly.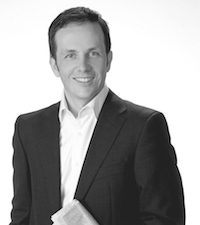 THOMAS SCHUMACHER
CEO, PUBLIC FOOTPRINT GMBH
I was always in awe of Maren's confidence and ability to get people on board with new ideas – including people whom initially expressed opposing views. It doesn't come as a surprise that she decided to take up the challenge to pursue her career internationally, moving to Sydney.
Fortunately, the digitisation makes it easy to continue working together closely, no matter where the best people are located.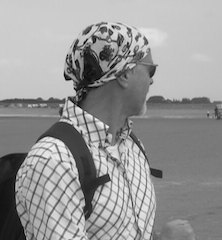 KAI LEONHARDT
GENERAL MANAGER, PUBLIC FOOTPRINT GMBH
It's rare that you come across a standout PR and digital marketing talent like Maren.
No matter how tense a meeting with a challenging client, Maren made sure everyone left with a smile.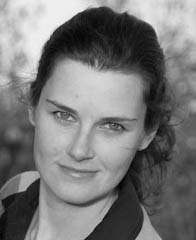 SANDRA KIRSCHBAUM
FOUNDER & PR TRAINER, FOXY COMMUNICATIONS
We very much value Maren's digital expertise and online marketing enthusiasm!
Her capacity to juggle demanding projects at any one time made a significant difference in the productivity level of our team.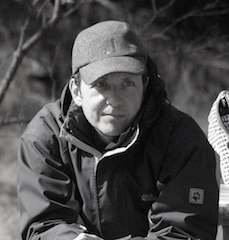 THOMAS SCHUMACHER
CEO, PUBLIC FOOTPRINT GMBH
Here to help you thrive
Get in touch.
Make something awesome.
Repeat.
Want a website designed? Need someone to help get your new business idea to market? Looking for help managing your social media? Worried about your business still not being visible in Google? Interested in SEM? Or just want to say hi? Tell SocialEmu a little bit about yourself and your project and we' ll kick-off a conversation within 48-hours.
Postal Address
Rozelle, NSW 2039, Sydney, Australia